詳細資料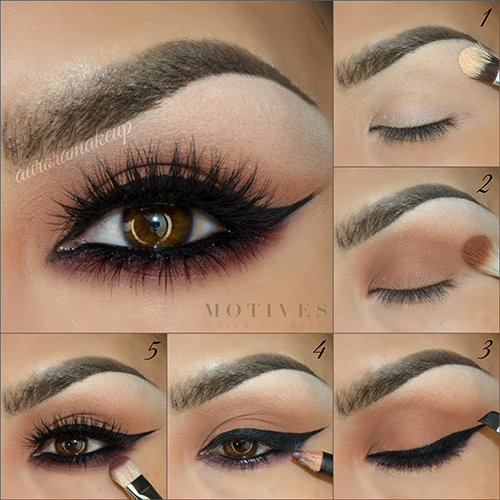 這款奢華如絲般的眼影配方可防積線,具折光效果可淡化細紋,創造亮麗精緻的妝容。提供一系列個人專屬色彩,以亮彩、霧面及珠光質感的妝效譜出千變萬化的眼妝協奏!
益處
絕佳的持久妝效,不暈妝不積線,讓您隨時保持最佳妝容
如絲般的光滑質地,能均勻上妝,讓您亮麗動人
具折光效果,可淡化細紋、肌膚瑕疵和色素沉澱,呈現完美無瑕的妝容
可自行混色搭配,創造柔美夢幻、清爽自然或大膽艷麗等各式妝效
不含苯甲酸酯,無香料、無油
常見問答
Frequently Asked Questions about Motives® Pressed Eye Shadow:
What is the best way to use Motives Pressed Eye Shadow? We recommend applying Motives Pressed Eye Shadow with the Motives Eye Blender Brush for smooth, flawless results. To reduce the fallout associated with powder eye shadow, apply with a patting motion before blending.
What are some other Motives products that work well with Motives Pressed Eye Shadow? Motives® Pressed Eye Shadow is designed to layer beautifully over other types of Motives Shadow. Starting off with Motives Eye Base can lock in your eye shadow look, giving you all-day staying power. Layering your Motives Pressed Eye Shadow over Motives Luxe Crème Eye Shadow or Motives Eye Candy will intensify your look and give your eye shadow something to adhere to. Layering is the key to achieving a long lasting look!
Will Motives® Pressed Eye Shadow crease? No, its impeccable color retention does not run or crease so you always look your best.
What types of finishes does Motives® Pressed Eye Shadow offer? Motives® Pressed Eye Shadows come in the following 4 finishes:
Matte: The matte finish gives you pure color without a shimmer or metallic look. It's ideal for mature eyes and for use during the day or at the office. For night, you might want to pair it with a little shimmer.
Shimmer: The shimmer finish offers a luminous, light-reflecting hue for shading, highlighting and lining eyes. It can be applied sheer or layered for a more dramatic look. The shimmer is an extra touch when going out at night.
Glitter: Fine glitter added to matte eye shadow makes eyes pop without accentuating wrinkles.
Pearlized: The pearlized finish is velvety soft and shimmeringly metallic, with small flecks of glitter.
Is Motives® Pressed Eye Shadow paraben free? Yes, Motives® Pressed Eye Shadow is paraben, fragrance and oil free.
成分
Key Ingredients Found in Motives® Pressed Eye Shadow:
Ascorbyl Palmitate (Vitamin C) Ascorbyl palmitate is a stable form of vitamin C that has similar vitamin C activity to ascorbic acid. Vitamin C is an important antioxidant vitamin that is essential for maintaining your skin's natural collagen. By supporting your skin's natural collagen, vitamin C helps your skin achieve a firmer, suppler and more youthful glow.
Boron Nitride Boron nitride is a compound of the mineral boron and is used in cosmetics for its ability to help disguise fine lines. Boron nitride gives powders their soft texture and helps them wear longer. The gentleness of the mineral makes it ideal for use on sensitive skin.
Dimethicone A silicone based polymer, dimethicone acts as a skin conditioning agent to slow water loss from the skin by forming a barrier on the skin's surface. Dimethicone is also well known for its flow properties, which enhance the smooth application of personal care products.
Ethylhexyl Palmitate Ethylhexyl palmitate is produced from palmitic acid, a naturally-occurring fatty acid found in plants and animals. It acts as a lubricant on the skin's surface, giving the skin a soft and smooth appearance.
Lonicera caprifolium (Honeysuckle) and Lonicera japonica (Japanese Honeysuckle) Flower Extracts Honeysuckle flower extracts are rich in saponins and flavonoids, especially luteolin. These natural plant-derived ingredients have antioxidant properties that might help protect and soothe the skin.
Tocopherol (Vitamin E) Vitamin E is a powerful natural antioxidant vitamin that helps to protect and nourish your skin. Vitamin E helps to moisturize your skin while also protecting it from environmental factors, giving your skin a healthy and more youthful appearance.